Rental bicycle ticket price.
The zoo provides bicycles on a rental basis to explore the whole park. These bicycles are well maintained and inspected by a team of mechanics before being provided to visitors. We are expected to return the vehicles in the same condition, as it was while renting them out.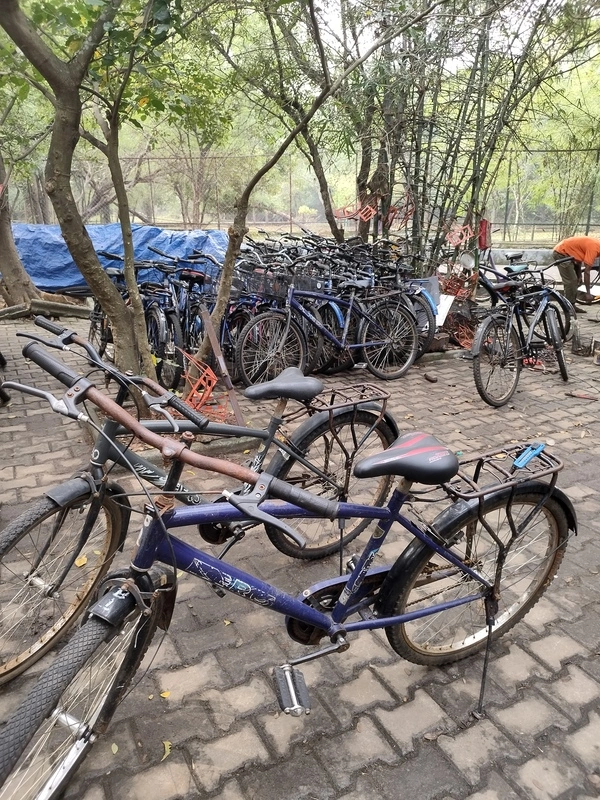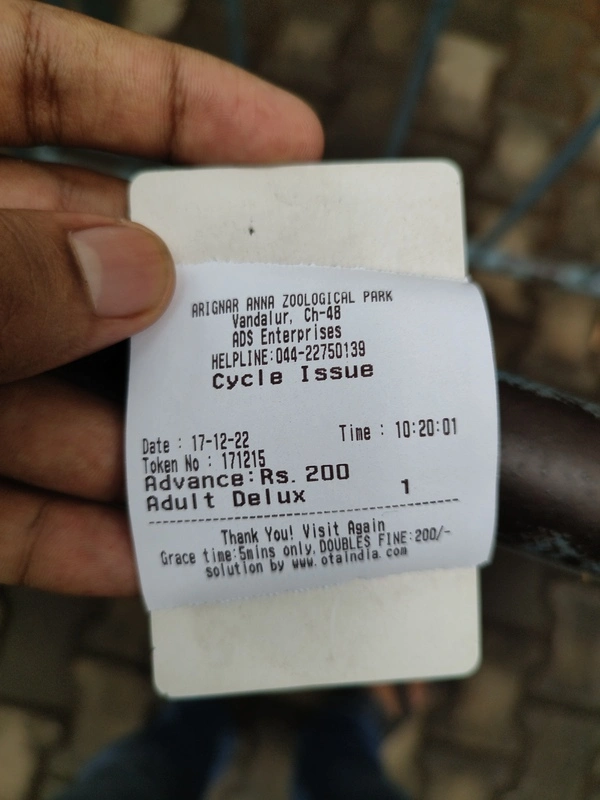 We have to initially pay an advance of ₹200 at the bicycle ticket counter, and get the ticket along with an electronic card which has the time of renting out recorded in it. The rent is charged on an hourly basis of ₹30 per hour.
While returning the bicycle, the total fare is calculated based on the duration of using the bicycle. If the total amount is under ₹200, the remainder is provided back to us from the advance we had paid, while we have to pay more, if it exceeds the advance money.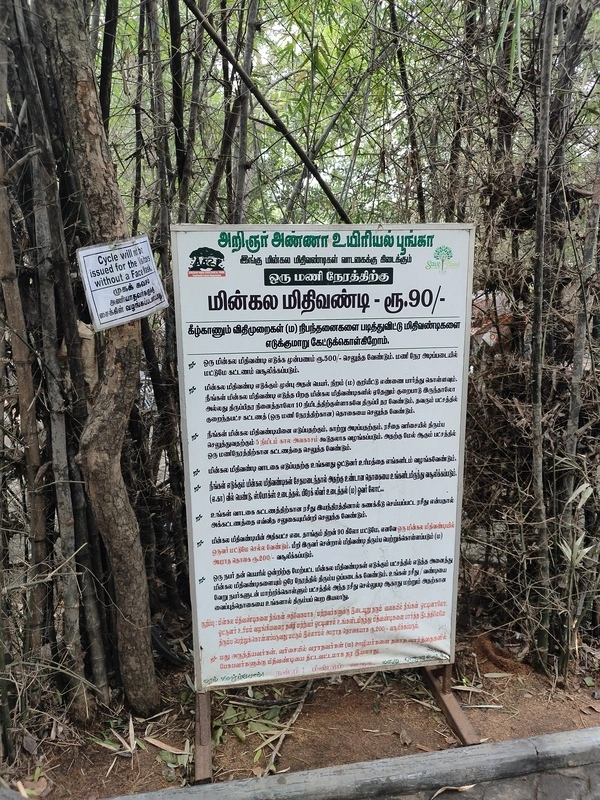 Electric bicycles.
Electric bicycles aka e-bikes are also provided with an hourly rent of ₹90 with an advance amount of ₹500. In this case, the person that takes out the vehicle should provide their driving license and no other person is allowed to ride the vehicle other than the person that rented the e-bike.