'Vaan Irai Kal', known as Krishna's butter ball, is a 250-tonne massive boulder lying on a small rocky hill in Mahabalipuram. This boulder is almost round except for the back side which is flat and is in minimal contact with the surface along its curvature. This gives the viewers a deception of the rock barely balancing on the slope downhill even though it is firmly in place.
There was an attempt to move the rock from its place with the help of 7 elephants during the British colonial era by Arthur Havelock, the then-governor of Madras. The effort resulted in failure and stands as proof of how strongly placed the boulder is. People are allowed to touch or push the stone and take pictures next to it.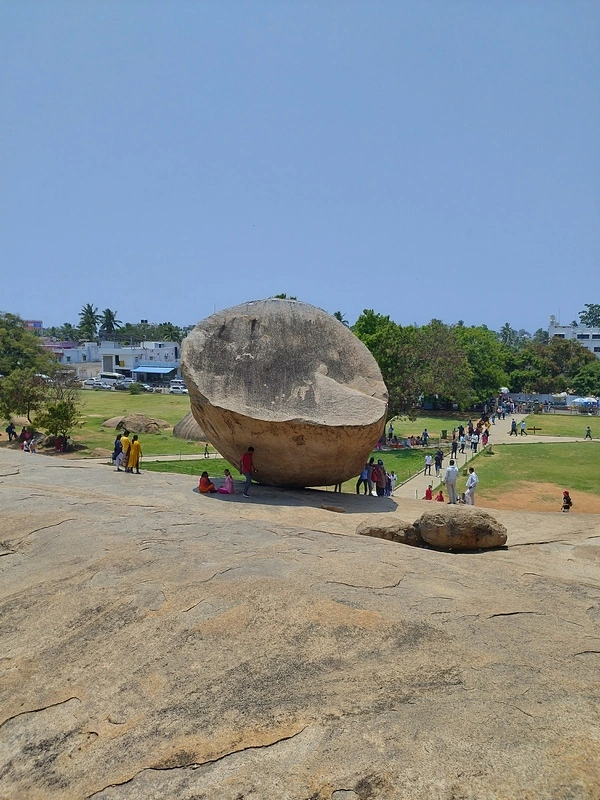 The slope under the giant boulder is so skiddy that children often play sliding down on it. Even adults occasionally join the fun with their kids. A slide trail has naturally formed due to this consistent usage by people. Climbing up this slope is challenging and mildly risky.
There are other safe paths to climb and reach the Butterball. The small hill meets the ground with less steepness on the right side. Use this path if you are concerned about safety.