Structural architecture
It is a long walk from the entrance to the place where the Temple is located. There are a lot of trees along the footpath so that we can walk under the shade. There is also a huge lawn on the other side of the footpath.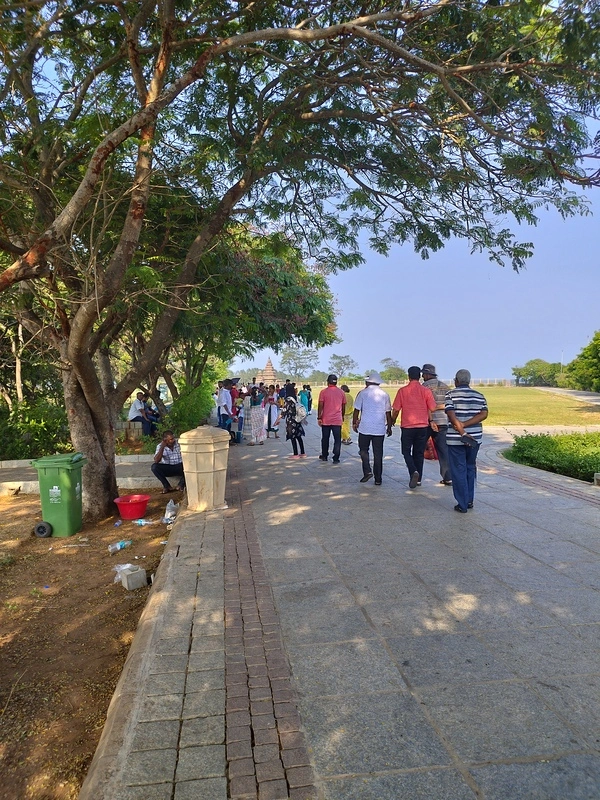 Upon reaching the site, the stairs bring us below the ground level, where it looks like the whole premises of the temple is inside a pit. The structure is partially damaged due to the effects of salty breeze coming in from the sea. The front of the complex has a layered seating structure.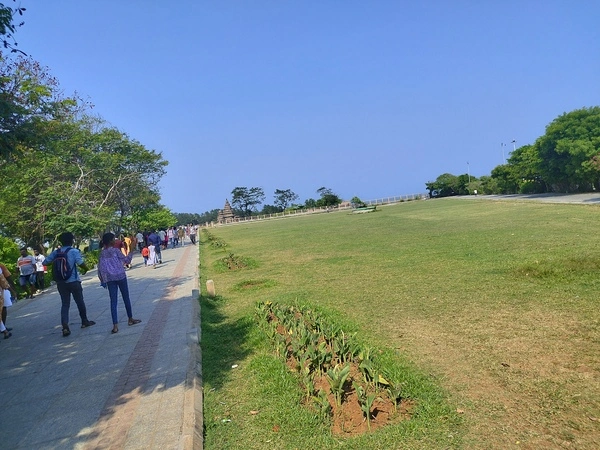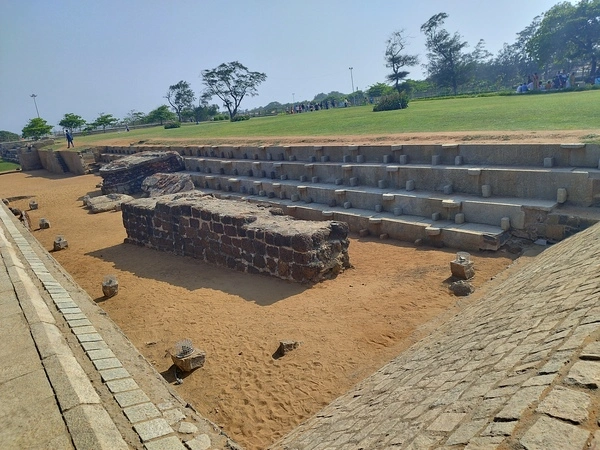 There are many other isolated stone chunks scattered around the area. The main area is surrounded by a compound of rock walls, which has a number of bull statues placed all over them. The inner walls have a lot of deities carved into them.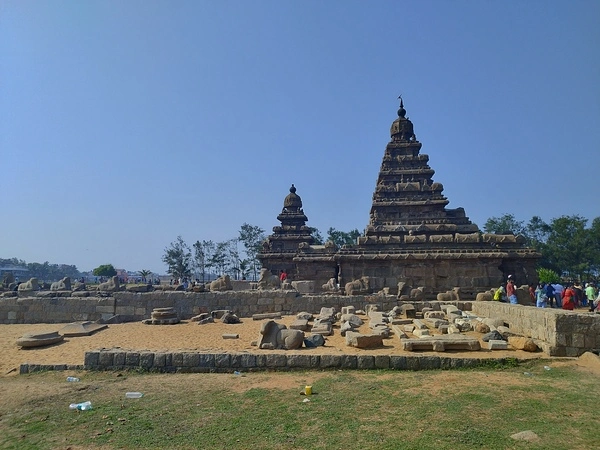 There are two Shrines of different sizes built next to each other. One of the Shrines faces towards the East and is called the Kshatriyasimheswaram and the other Shrine named Rajasimheswaram faces towards the west. These shrines are built in the form of Pagodas, with layers of carved stones.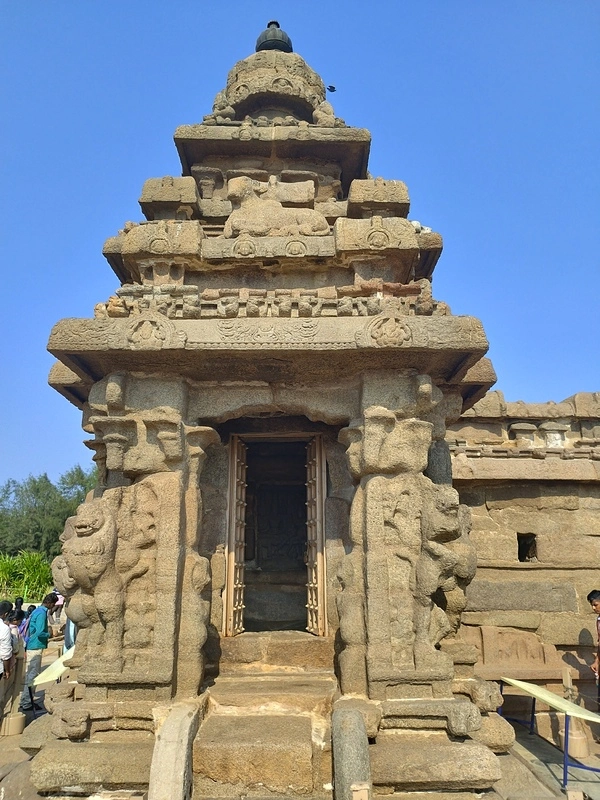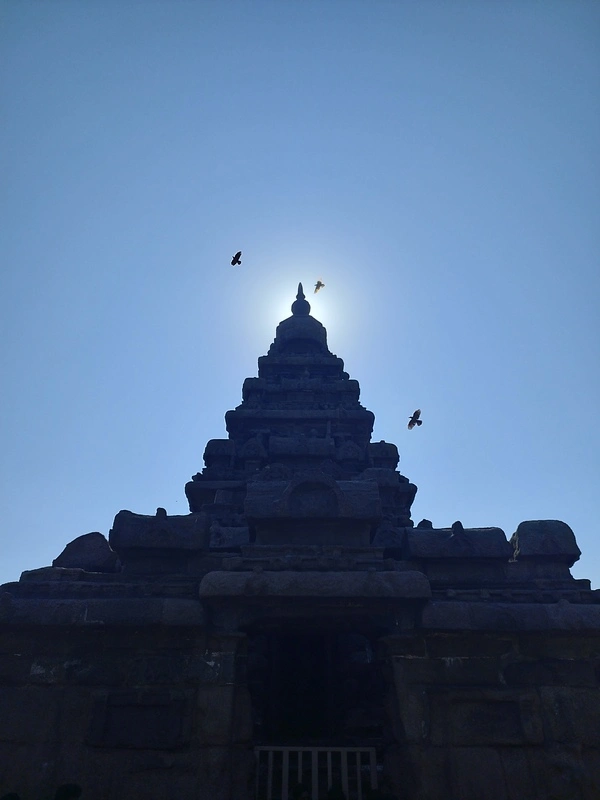 There are a lot of animal statues like Lions and Bulls carved and placed all over the structures. The method of building the structures with blocks of rocks is contrasting with the monolithic structures followed at other Monuments in Mahabalipuram like the Pancha Rathas, Arjuna Penance, and others.