Lion, Elephant, and Bull carvings
Apart from the five monoliths for the Rathas, there are a few other structures inside the campus.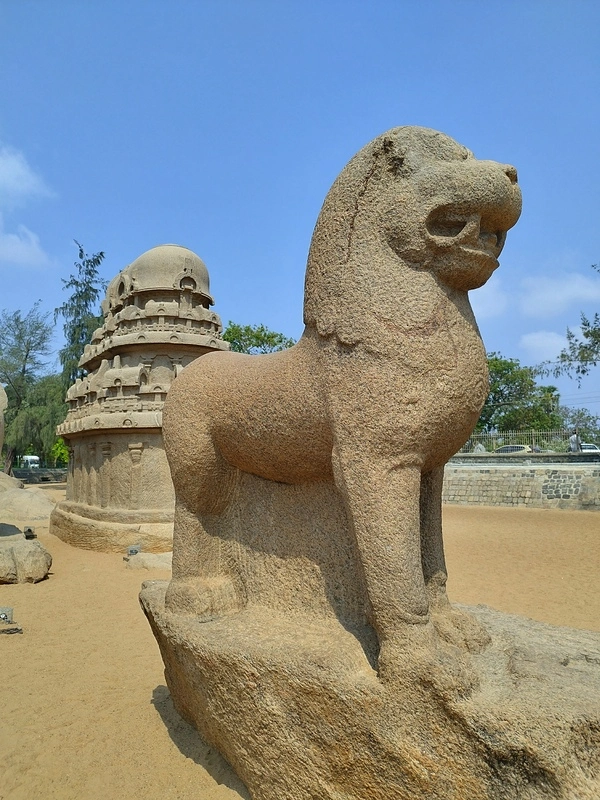 A lion-shaped carving is placed in front of the Droupadi Ratha in a standing position. It isn't a very detailed structure and yet one would be easily able to notice two teeth in its mouth.
Behind the lion statue is an elephant-shaped monolith, which is also in a standing position. A few features like the tail, and the damaged ears are mildly visible. The trunk portion has two hollow portions instead of tusks.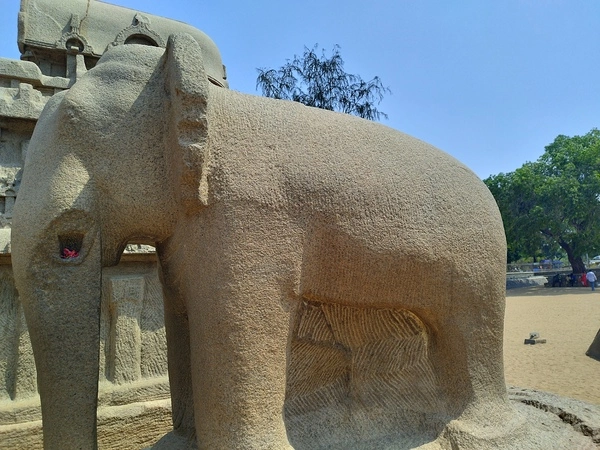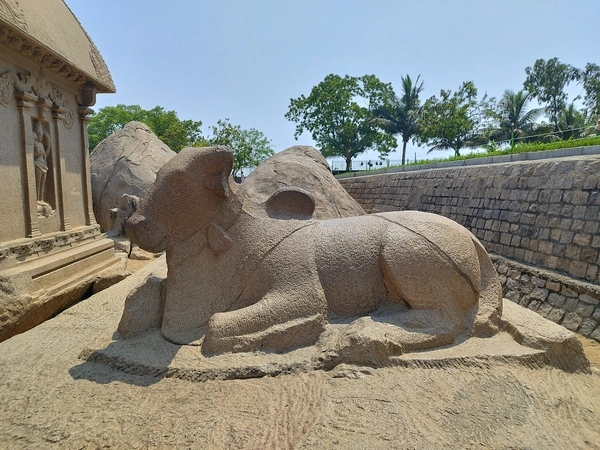 There is also a bull-shaped statue behind the Arjuna Ratha in a sitting position. The structure looks damaged enough and barely resembles a bull, with a hump on its back.
Plenty of rocks are left on the site without being carved. Be careful while climbing or walking on them, as they are slippery in nature. Security guards will be watching over the visitors for their well-being, and kindly cooperate with them to ensure safety.